Things to Avoid to Increase Your Small Business's Chances of Success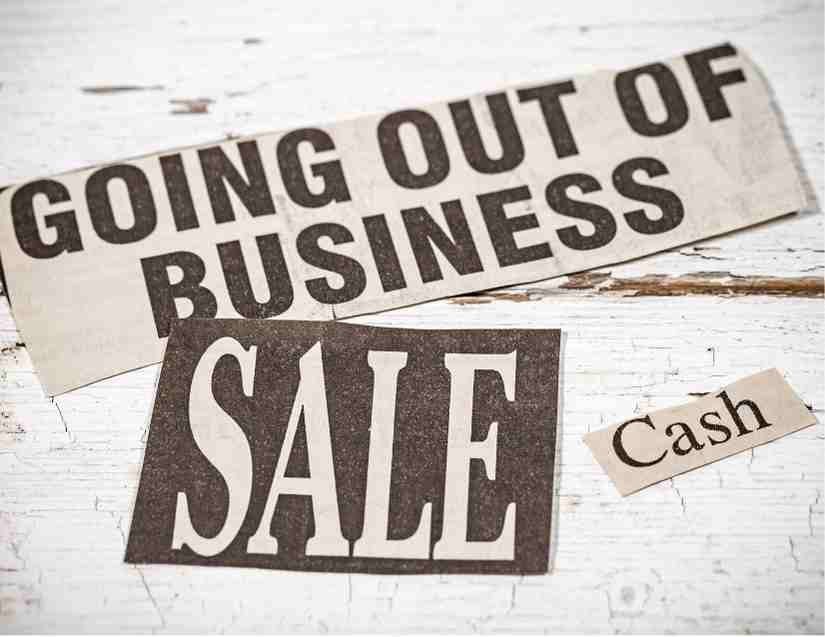 Some say America was built by small businesses. Indeed, one former Congressman noted small businesses are the backbone of the American economy. Owning a small business and being a successful member of the community is part of the American Dream. Sadly, many small businesses fail before they can make an impact on the economy.
What Do Small Businesses Mean to the Economy?
The U.S. Small Business Administration Office of Advocacy notes there are 31.7 million small businesses in the U.S. Although this is certainly a large number of businesses, a deeper dive into the numbers reveals why small businesses are crucial to the American economy.
25.7 million of the 37.7 million small businesses have no employees. This means 81% of American small businesses have one employee, the owner.
The Small Business Administration defines a small business as having 500 or fewer employees. However, this skews the meaning somewhat because 99.9% of all U.S. businesses are classified as small businesses.
Small businesses account for 40.3% of private-sector payroll and more than $400 billion in export revenue.
At first glance, it seems that starting a small business could be the answer to financial freedom, not to mention the notion of being your own boss. Unfortunately, these are just some of the numbers that support starting your own business. The reality is small businesses do fail.
One thing you can do to avoid going out of business as a small business owner? Arrange a consult with Peter B. Scala, CPA, and his team of trained and certified financial officers. They can help manage your business's finances and keep you out of the red.
In the meantime, we've put together a list of things to avoid that will put a small business at risk of going out of business.
Common Reasons For Small Business Failure
The millions of small businesses in the U.S. hide some discouraging facts about starting a small business. Right out of the gate, a small business has only a 20% chance of surviving the first year. Only half of those small businesses make it beyond five years.
Poor Planning—starting a business isn't simple. Even as a one-person company you cannot survive without business planning. Without a robust business plan, you're not going to be very effective, either.
Developing a robust business plan that can be put down in writing helps your new business enter the chosen market. You wouldn't step right in and do brain surgery without training and planning. Starting a business should be understood in the context of figuring out how to compete with others in your market. Your competitors are successful; you must understand why.
Business planning is such a vital part of the business start-up process that some banks won't loan start-up money unless you can prove to them with a business plan that your business will be successful. While this more often applies more to large businesses that need extra capital to stay in business, walking into a bank with a good idea of where you want your business to go may make the loan process easier.
While the Small Business Administration doesn't require a business plan for its CommunityExpress loan program, some sort of detailed planning no matter the business size will help keep your small business afloat. Contact Peter B. Scala to discuss your business plan ideas.
Lack of Data—Another reason small businesses fail comes from not knowing everything possible about the market prior to starting. Market planning and research are key influencers for business start-ups. Without knowing who to sell to, you won't have customers or a business. Market planning and research are parts of a business plan, so by doing this research beforehand, you can make writing your business plan easier. However, without connecting data to that plan, the business owner can't do things like targeted customer marketing using a contact list.
There are several sources that can contribute to available data. Some, like U.S. Census data, are semi-public. Other data sources take talented experts to compile. For example, behavioral experts figure out things like buying habits of specific demographic groups. The point is, business planning will never have too much data as long as it can be arranged so the data can be read and put to use.
Avoid the Urge to Do It All—New business owners are full of dreams of profits and success. Ultimately, this means business owners/entrepreneurs are enthusiastic about what they do. In these situations, you might be tempted to take on work that is beyond the business plan. Sadly, this only drains resources that should be put into following the business plan. Consider hiring someone, even part-time, to help when things on the business plan get overwhelming, but don't stray from the business plan.
No Plan For The Future—Planning for the future is a vital part of any business plan. Without a plan for the future, you could miss opportunities for growth that could be profitable. Future plans don't always work out. However, if there is a plan in place, scaling up is just a matter of following the plan. Another aspect of future planning is asking a series of "what if" questions. For instance, if you have a plan to hire help just in case you get busy, you can just execute the plan instead of planning to do it.
All business plans need to also plan for what to do in case of a disaster or other event you cannot control. As many as one-third of all small businesses went under because of Covid-19. While hindsight is 20/20, if these businesses had planned for a pandemic they might have found a way to stay in business.
Closing Thoughts
There are no guarantees that your business will be successful. All you can do is make a plan for all contingencies, especially making sure you have solid financial advice on your side. When you hire Peter B. Scala or his team of professionals, you're getting a dedicated partner that wants your business to succeed. Whether you need detailed accounting completed, or simple tax preparation, give Peter B. Scala a call.