The Benefits of Outsourced Accounting and CFO Services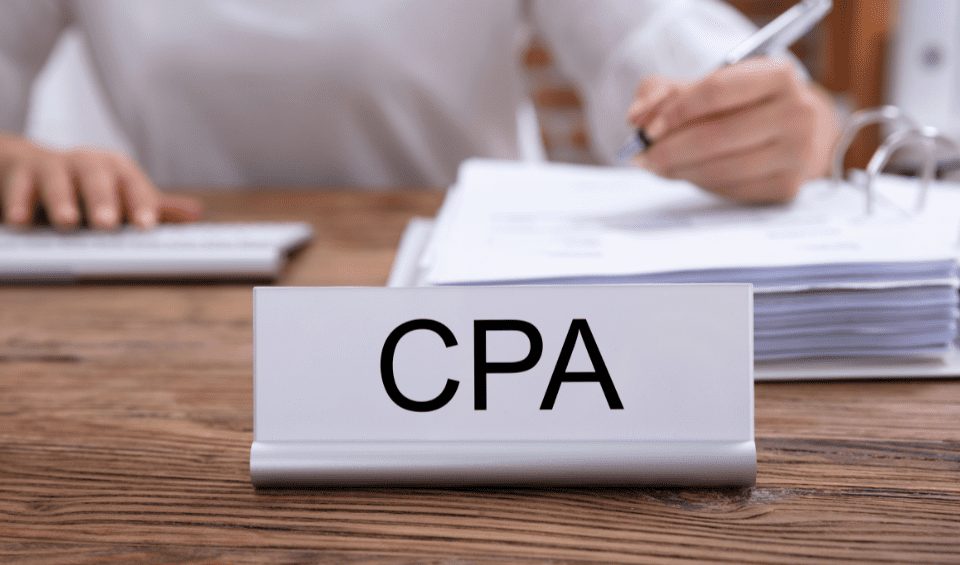 The functional work of a bookkeeper has come a long way in the last century, particularly for the small business owner who must wear many hats to ensure business success. Unfortunately, owning a small business in the modern business climate is not easy. From paying taxes to managing salaries for payroll, small businesses must stay current with their business's finances.
Today's businesses operate in environments that are far more transparent than was the case a generation ago. Because of a handful of high-profile corporate-level criminal cases, businesses must provide an expanded stakeholder list with authentic accounting records. For instance, some companies must by law publish financial statements. Only an accountant or CFO can guide a business through the legal requirements for financial transparency.
Unless your business has a separate in-house accounting function, you'll need certified accountants to verify financial records. Your business's financial records help verify your standing in your community. This verification is a matter of law for doing business in the U.S. From the small business owner subject to IRS audits to a medium to large business, you'll want PB Scala certified accountant on your side.
If you're on the fence about hiring a certified account or CFO, check out our list of benefits of outsourced accounting or CFO services:
Hiring outsourced accountants to save business costs – At some point, a business that scales up may need to develop a full-time in-house accounting function. While scaling to hire a full-time accounting staff may not be in your immediate future, PB Scala offers world-class accounting and CFO services that make your business feel important.
Outsourcing accounting and CFO services give businesses flexibility with cash flow while getting the most out of the investment. Business owners have several options, many of which are cost-effective from your ROI standpoint. Options include full and partial outsourcing of accounting and CFO services.
Without the need to allocate time or money to the training and recruitment of accounting staff, your business has extra cash. Upsizing and downsizing of dedicated financial and accounting staff come easier with outsourced services. The business saves money at the HR level because there are no new employees to cover with UI and healthcare services.
Outsourcing keeps accountants up to date about the latest laws and regulations – While the law is clear about keeping authentic and transparent financial records, certified accountants must stay up to date about the laws they work under. Regular training ensures accountant and CFO services are compliant with all laws.
Accounting professionals such as PB Scala must stay at the leading edge of business financial expertise. Ongoing training and education keep certified accountants and CFOs up to date with the latest laws and financial news. With hiring an outsourced accountant or CFO, you'll gain peace of mind knowing your business is in helping hands.
With reliable accounting and CFO services, you won't need to worry about any future compliance issues influencing your business. With the right accounting expertise, you're in the position to make better business decisions. Simply put, hiring accounting and CFO services lets you be a strategic business owner with crucial visibility in your industry.
Outsourcing accounting services saves time – As a business owner, you may want to think about expanding your business. When you choose to hire an outsourced accounting or CFO service, you're freeing up your time to think about ways to scale up your business. Not worrying about the business's finances may just bring out the entrepreneur in you.
You want to spend time strategizing about raising business capital with a financial expert, but instead, you must spend the time doing your business's accounting. Outsourcing your accounting needs frees up time so you can think about growing your business.
As a business owner, you've figured out how to do your business's regular accounting function. However, each time you must relearn things that take up valuable time. With outsourced accounting, your business's financial matters will be taken care of faster than you could do them.
Financial matters you won't need to think about when you hire an outsourced accountant or CFO include:
Managing cash flow- staying on top of your business's cash flow can be time-consuming. With an outsourced accounting service keeping your business running at the operational level, you'll have more time to grow your business.
Business credit monitoring- maintaining your business's good credit is crucial to the ability to scale. As a business owner, your responsibilities include keeping a good business credit rating. This keeps you in good standing with your community.
Business credit monitoring keeps your business from being surprised by unforeseen financial issues. When you hire PB Scala accounting and CFO services, you stay ahead of your business's financial outcomes.
Working capital optimization and investments-If your business has investments, an outsourced accounting service such as PB Scala will help you manage your investments.
Debt compliance and management businesses need to keep a stable debt to assets ratio to stay financially healthy.
Exert financial advice and knowledge – Finally, if, as an entrepreneur, you have special projects that you feel add to your business's worth, an outsourced accounting and CFO service will help you determine the best way forward. Financial experts see things others don't.
Closing Thoughts
Outsourcing your accounting and CFO service needs frees up time for other things like growing your business. When you hire Peter B. Scala CPA, you're receiving five-star financial expertise. From yearly tax preparation to business expansion, PB Scala will give you a reliable service you can count on.
Growing a business in today's regulatory climate can be challenging. Businesses must show public accuracy of financial standing by publishing financial statements. Consequently, if a business's financial records are not accurate, PB Scala will be able to find out why and bring your business out of the red.
Outsourced accounting and CFO services let business owners focus on what's most important to them—growing and maintaining their business for future prosperity.