A Practical Guide to E-Commerce Accounting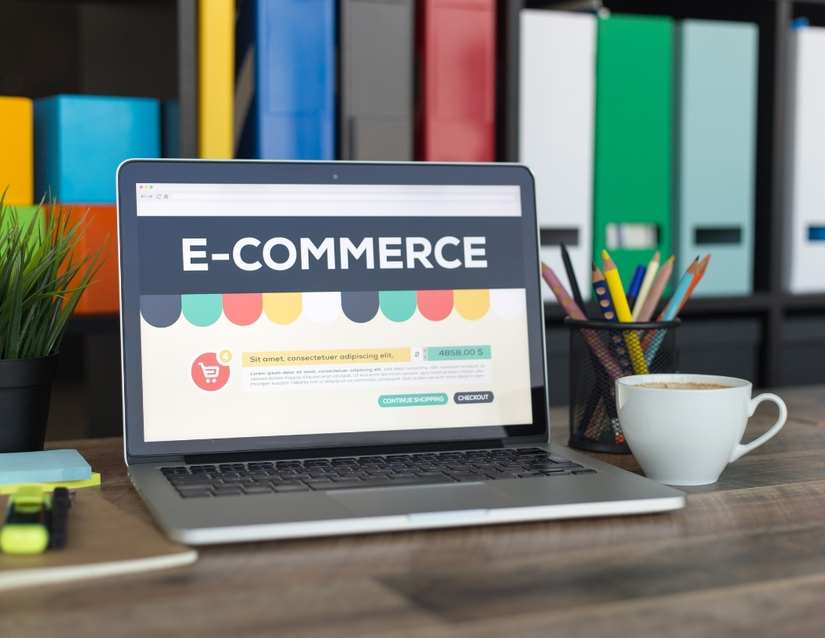 The Covid-19 pandemic caused fundamental changes to the e-commerce universe. On a global scale, consumers began buying everything online. Although many service industry jobs disappeared, some entrepreneurs started businesses selling things through online retailers, increasing the need for e-commerce accounting. This targeted form of accounting helps small businesses compete in competitive marketplaces.
From eggs and coffee to pajamas and bed linen, most people now buy things through online retailers and e-stores. People discovered it was just as easy (and in some cases easier) to do all their shopping online. Indeed, this is a boom for new businesses, many of whom will do their own accounting. However, there is a better way, one that frees up your time for other things, like growing your business.
A New Way to View Small Business Accounting
Why should your small business hire an e-commerce accountant? Some amazing statistics should illuminate the point. The year 2021 saw the global e-commerce market reach 4.9 trillion U.S. dollars. In the same year, there were 2.14 billion digital buyers, about 27% of the global population.
Whether you're already an e-commerce business owner or thinking about starting one, it pays to think about e-commerce accounting ahead of time. But what is e-commerce accounting? As a relatively new branch of accounting, e-commerce accounting doesn't stray from traditional work done by CPAs and other fiduciary officers. Nonetheless, e-commerce accounting is a concise term that describes the accounting work completed for e-commerce businesses.
E-Commerce Accounting Defined
Digital information automation replaces much of a traditional bookkeeper's work, making an accountant even more crucial to an e-commerce business. Thus, e-commerce accounting can be defined as the collecting, reporting, analyzing, and organizing of digital information related to the financial footprint of an e-commerce business.
Like traditional brick-and-mortar stores, e-commerce stores follow basic accounting practices across three main categories:
Bookkeeping is the process of recording numbers in a ledger so there is proof of transactions. Today, much of this work is completed through automation where the records, or proof of business processes, populate automatically inside databases. Accountants and other financial officers must know how to access and analyze these records.
Paying taxes-Everyone pays taxes and for an e-commerce business, the online accounting might be complicated enough to justify hiring PB Scala, a Certified Public Accountant with several years of experience helping business owners pay their taxes. As a CPA with several years of experience working at the corporate level, PB Scala developed accounting skills that can help small businesses.
Financial reporting-All businesses are accountable for their financial actions. Accountability comes from authentic and transparent records, which must be available for public scrutiny. Depending on the e-commerce business's private or public structure, agencies such as the Security and Exchange Commission manage and enforce financial law. Legal financial reporting based on digital financial records ensures audits and other federal actions go smoothly without red flags from the IRS.
Elements of E-Commerce Accounting
From sales to inventory control, information used in an e-commerce business is almost entirely digital and accessible online. As such, online accounting has greater value than many would assume. For instance, there is a drop in sales that can't readily be explained. It could be because of counterfeit products. If the e-commerce business pays attention to brand authenticity, reasons for a drop in sales can be identified. Following e-commerce accounting practices helps stakeholders notice reductions in sales because counterfeits are underselling.
To get the best out of the strategic use of e-commerce accounting information a business needs three things:
An accountant or CPA-Good e-commerce accounting requires an accountant or CPA that understands both e-commerce and business financial processes. The position should be filled by an accountant or CPA that is comfortable with using online tools to work.
A dedicated business bank account-The e-commerce business should have its own banking accounts. Indeed, keeping personal finances separate from business finances is like having a shield between your personal financial life from your business financial life. Banks vary in how much they charge for specific business banking products and fees so it pays to shop around.
A tax ID number for business taxes-This ID (EIN) isn't a requirement for sole proprietors with no employees and who don't need to file excise and pension plan taxes. However, sole proprietors can get their own EIN, which is recommended because it tells the federal government you're in the small business category. Moreover, with an EIN already in place, an e-commerce business owner will be likely to expand.
Common E-Commerce Accounting Tasks
When it comes to e-commerce accounting tasks, the main thing to understand is all tasks are done electronically and probably with the help of the internet. Thus, e-commerce accountants must be hyper-aware of cyber security and take appropriate protection measures.
The use of technology and the internet to start, run, and expand an e-commerce business is the connection between online accounting and e-commerce accounting. The popularity and prevalence of online marketplaces and e-stores leave many e-commerce business owners doing their own accounting. Some of the more common e-commerce accounting tasks include:
Expense tracking
Inventory management
Payroll (you can pay yourself)
Expense and profit categorization
This is just a small sample of the tasks associated with e-commerce accounting. As noted above, many accounting tasks are now automated, giving business owners the power to do their own accounting. Nevertheless, just because they can do their own accounting doesn't mean they should, which is why hiring a CPA with e-commerce accounting experience and ease of use helps make an e-commerce business profitable.
Closing Thoughts
Like it or not, the pandemic made all of us more comfortable buying things online. Indeed, the pandemic showed us we can do many constructive things online. This leads many to start their own ecommerce businesses with e-commerce stores and shipping labels. The financial advantages gained by hiring PB Scala to manage your business's finances might lead the casual business owner to think about expanding.