Does Your Business Need Outsourced Accounting?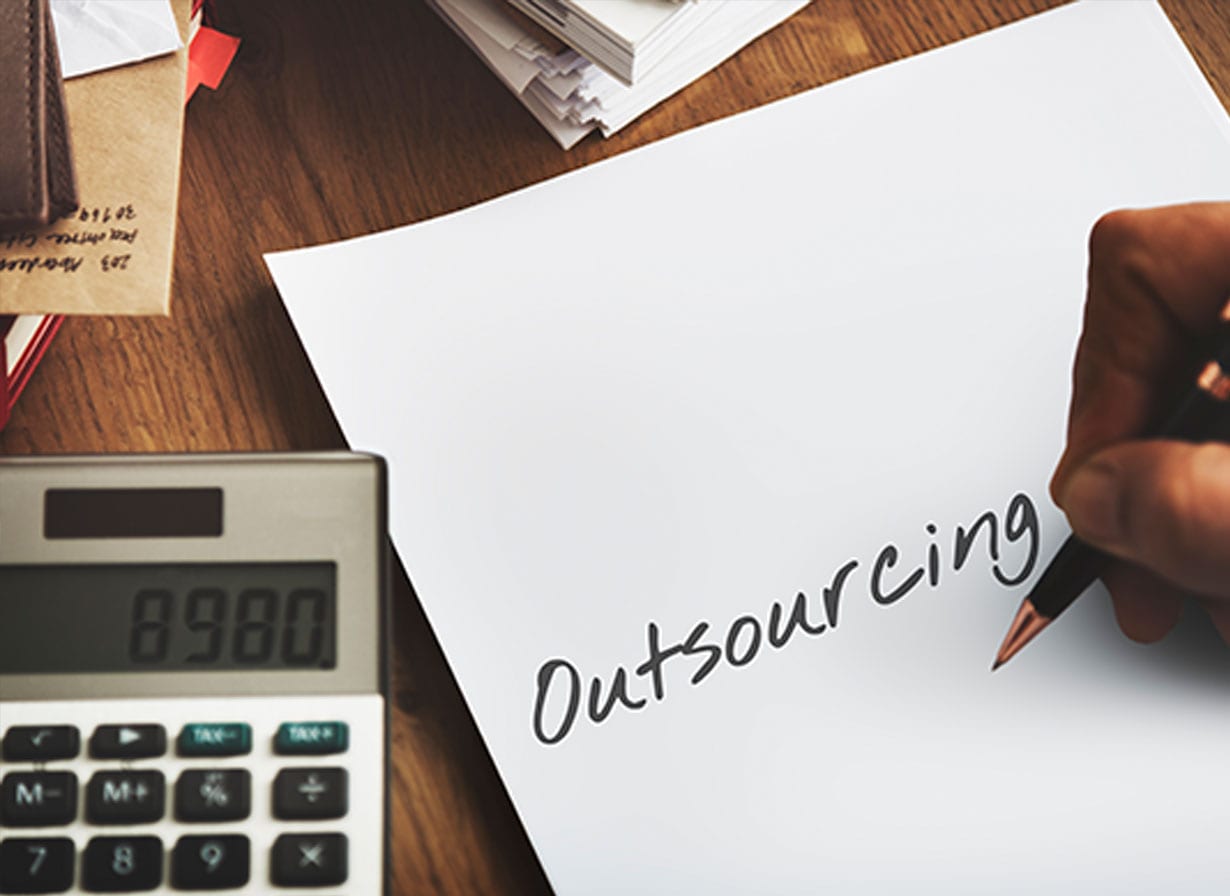 Owning a business comes with many perks, but there are also a lot of moving parts that must be nurtured on a daily basis. One of those moving parts is your bookkeeping and financial accounting. 
For a business just starting out, these responsibilities will likely fall on the owner. As a business grows and these records become much more difficult to manage, they start to look for a solution. While many businesses will lean towards an in-house accounting team, outsourced accounting continues to rise in popularity among both small and medium-sized businesses.
What Is Outsourced Accounting?
Outsourced accounting is when you hire a third-party service to handle some, a majority, or all of your company's accounting needs. They come with many benefits, but many business owners will have the wrong idea about these companies. 
It's easy to think that an in-house accounting team will be a better option, but it only creates more overhead and you'll still be left with the task of training and managing that team. On the other hand, attempting to handle the accounting yourself will allow full transparency. Unfortunately, it'll only lead to an increased workload on your part. 
Outsourced accounting can be the solution many companies need, but haven't thought of yet. The good news is it's never too late to make the switch and your business is ready to thank you for it. 
What Are the Benefits?
When it comes to outsourced accounting, the benefits are plentiful. Imagine the things that are most important to you and your business. Staying efficient, maximizing profit, limiting expenditures, organization, these are things that are essential to your company's short-term and long-term success. 
If you're on the fence with outsourced accounting, take a look at what you're missing out:
Much more cost-effective than putting together an accounting team in-house
Less overhead costs (PTO, insurance, vacation, sick days, Workers' Comp, etc.)
No need to train anyone, you get to hire a known professional
Expert advice whenever you need it
Less clutter inside the office
More productive and efficient work days
Accuracy is important and outsourced accounting companies deliver it
When you trust outsourced accounting for your bookkeeping and other financial solutions, you give yourself the time you need to effectively run your business. More importantly, you put yourself in a position to grow your company and steer it to heights you've always imagined. 
Many outsourced accounting companies will also offer other services like tax preparation and planning, financial statement preparation, financial statement audits, reviews, and compilations. Add in the ability to provide consulting services and you'll feel confident about your business moving forward. 
Since outsourced accounting is done remotely, it'll give you the feeling of having an entire team working on your bookkeeping and other accounting responsibilities without the overhead of having to manage them. 
If you're interested in learning more about what outsourced accounting can do for your company, don't hesitate to reach out to Peter B Scala, CPA, LLC at (631) 923 – 0200.